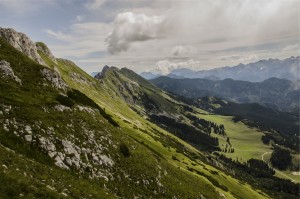 I have been asked a few times if I have a morning meditation, and if so, would I share it. I do, and I will.
Imagine that you are standing alone on a warm mountain side, high up, above the tree line. Your bare feet are nestled in the cool mossy earth, energy from the mountain pulses into your being. Your hands move easily up to your sides as a warm breeze blows up the vast mountain range, and your can smell the water from the river below, sweet and fresh.

Your mind, your consciousness, your very being explodes out into the rest of reality in a moment. As if an unseen yet blinding light, and unheard, yet deafening sound exploded out from you and all beings everywhere were instantly linked to you in one true moment of understanding, love, and compassion.
Allow that moment to last forever.